The MJS Dual Occupancy builder difference.
With 35 years of experience building hundreds of Dual Occupancy, Duplex Developments and commercial spaces. The MJS Construction Group team with private clients to large property developers – and always take care to understand the project details so that you're overwhelmed with excitement and joy at the finished product.
Valuing relationships, respecting the details and ensuring quality results set MJS Construction Group apart. We don't just "say" we'll do all this, we actually deliver on our promises. This is how MJS Construction Group has grown and how our unique organisational structure continues to excel in the design, building and construction industry.
Feel at home with Bentleigh East builders who specialise in Dual Occupancy Duplex Builds that deliver their construction projects on time, on budget and with the highest attention to detail.
Our winning Dual Occupancy building services.
Our family has been building quality dual occupancy homes for over 35 years. MJS Construction Group listens to you about how your family lives and then we customize your duplex home to your family's lifestyle or perfect investment property. Managing your dual occupancy building project from beginning to end is just one way we make your building process simple and convenient.
Some of the Malvern Dual Occupancy homes we've built.
The best way to appreciate the quality and finish of an MJS dual occupancy home is to flick through some of our stunning projects below. MJS Construction is a local Malvern duplex builder with a vision to design and build new homes of quality and excellence. When it comes to new dual occ builders, Malvern residents can rely on MJS for quality, style and service.
Our team of experienced professional designers and dual occ builders can help you create the home of your dreams. We guide our clients through the entire home building process and take time to ask the right questions to help each client create a layout and design that perfectly suits their needs.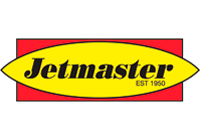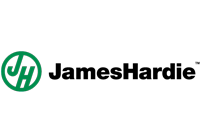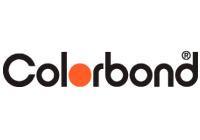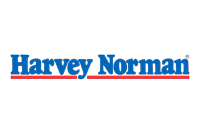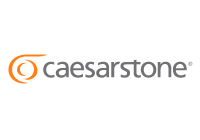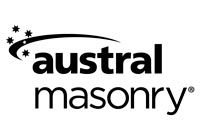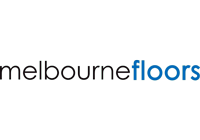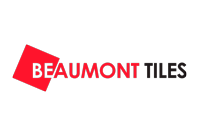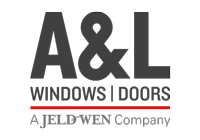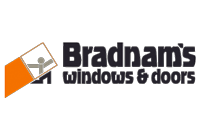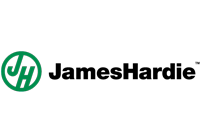 See what clients say about our Dual Occupancy building services.

Brian Teys
23:17 09 Nov 23
We are first time builders and were somewhat apprehensive about what we were about to embark on. We could not have made a better decision than going with MJS Construction Group to build our 2 townhouses. Our thanks to Jeff, Daniel, Joel, Josh and the team for their patience, dedication and focus in delivering 2 fabulous townhouses. Jeff, the General Manager, made the project feel like a real partnership. He made sure everything went to plan and gave us confidence that we would get a top class finish, which we did. We were kept fully informed of the progress of our build with weekly briefings giving us plenty of opportunity to ask questions and keep up to date. Nothing was too much trouble. We were provided with an end to end solution from drawing up the plans to dealing with the intricacies of the council planning process to handing over the keys at the end. We couldn't be more happy with the final result. We recently had handover of the townhouses and despite a few minor defects that have been identified, Jeff has continued to show his persistence in following through to ensure they are rectified without any fuss in a timely manner. If you're looking for a dedicated, professional builder with attention to detail do yourself favour, put MJS at the top of your list.

Rick Barbone
03:14 20 Oct 23
Great work from MJS and the team! Quality Builders

helen halidas
06:58 25 Sep 23
MJS team (Jeff, Daniel, Josh, Joel and others) were amazing to deal with, again that is. From our weekly update, even if no update and just touching base, to getting the house built quicker than we imagined. We have absolutely loved building with you guys, our dream home has exceeded our expectations and we love it!!

We've just moved into our new MJS built home – and here's a summary of our experience, and why we'd use them again: first off, it definitely felt like a "team" project and that we were a part of the process. Our concerns were heard and addressed to our satisfaction. Jeff was our main point of contact throughout the build and he clearly takes pride in his work. We challenged him with specific requests (such as retaining parts of the garden that are not usually retained in knock-down-rebuilds) and he made it happen! He communicated weekly with us to keep us updated on the build progress and was readily available if we reached out to him, and acknowledged our concerns and guided us through uncertainties. The wider MJS team are just as approachable and great to work with. We had a brilliant experience, despite the challenges on the sector posed by COVID-19. The final product speaks for itself – it is stunning and we are still receiving compliments from strangers on the street! Thanks so much, again, to MJS for our amazing home!

Eli Ratiner
02:37 10 Dec 22
My wife and I recently completed a dual occupancy development with MJS; unlike the horror stories that have gained prevalence in the news recently, building with MJS was a pleasure and exceeded all our expectations.Given that this was our first project, we were particularly diligent in selecting a builder who could deliver a quality build whilst operating within our strict budget. After receiving a strong recommendation from a family friend and inspecting the quality of their work, we chose to proceed with Jeff and the team at MJS. The first thing that stood out to us was Jeff's willingness to collaborate and find creative solutions that would provide us with the extras we wanted, without blowing up our budget. Moreover, throughout this project, Jeff and the team were extremely responsive, delivered on their commitments and conducted themselves with a great degree of professionalism - this really helped minimise the stresses associated with developing a property. Another thing we really appreciated was the way Jeff held himself (and everyone involved) accountable; not only in sustaining our dialogue but also persistently chasing up subcontractors to ensure that all promises were fulfilled. Impressively, this demeanour and attitude did not cease after handover - Jeff ensured that all the identified defects were addressed in a timely manner and with little fuss. A small shout out to the rest of the MJS team who were instrumental in making our vision a reality:Daniel, thank you for your patience and for hand-holding us throughout the selections process. Joel, thank you for keeping things ticking along onsite and facilitating visits for our peace of mind. Josh, thank you for bringing everything together during the fixing stage and ensuring that all work was performed to a high standard. Also worth noting that all the interactions we had with the subcontractors were positive - everyone was friendly and willing to address any identified issues.All in all, I'm pleased to confirm that our project was delivered on time and on budget. This was quite a remarkable achievement given the challenging circumstances that the building industry was facing with material availability as well as COVID lockdowns in Victoria.A final thank you to Jeff, Daniel, Joel and Josh - you guys are legends and the final product is outstanding!

Narani Smyth
23:02 17 Oct 22
Jeff and his team (Daniel, Joel and Josh) went over and above to ensure I had my dream home. Even through the challenging time of COVID they were able to finish my build to the highest quality, on time and within the budget. Every step of the way Jeff was professional and transparent with weekly updates which I appreciated. Jeff is extremely knowledgeable and was always willing to share his expertise and advice. Thank you, Jeff and the team! I would highly recommend them to any of my friends or family.

Elena Anastasiou
04:00 25 Jul 22
Jeff and his team at MJS have been incredible to work with. Their dedication, attention to detail and ability to follow through constantly exceeded our expectations. MJS helped guide us when we were unsure of decisions and always made sure we were happy with the outcome. I can't recommend Jeff and the team more highly. For such a huge investment, you want to have a team like them behind your project. If we were to build again, we would absolutely use MJS construction.

Seshan Ramaswamy
22:41 16 May 22
My wife and I are extremely happy to have gone with MJS Construction Group. Very top quality and reliable. I will highly recommend you to talk to this Construction Group if you are building your dream home.

Oleg Mitnovetski
09:16 13 May 22
This was our first build and we were very lucky that MJS Construction Group was recommended to us. We were building during the challenging time of Covid, with shortages of building materials, lockdowns, price rises and still Jeff and his team managed to complete our house ahead of schedule. It was completed to the highest standard and on budget. The whole process was very transparent, with no hidden costs, all fees were explained and most were included in the contract. Jeff's communication was excellent, and kept us updated on the progress of the build weekly. He is very knowledgeable and always ready to share his expertise and advice. We will definitely be recommending MJS Construction Group to our friends and family.

Sugi Sivarajan
04:35 25 Jan 22
We recently have moved into our new house completed by MJS Construction Group and are very happy with the house. Jeff and the team take great care and pride in the work they do. In particular, we found Jeff to be knowledgeable, transparent, reliable and responsive.

Danielle Sacks
05:25 22 Jan 22
Jeff and the MJS team went over and above to deliver an outstanding dual occupancy build for us. Even with lockdowns due to Covid 19 they were able to manage and finish our build on time with premium quality and within our budget. They communicated with us weekly and guided us to make the whole process seamless. We highly recommend them to anyone requiring a new build.

nimrod carmi
05:21 10 Oct 21
Jeff and his team are fantastic, couldn't recommend them high enough

Michael Dobbs
01:40 19 Jul 21
Jeff has completed a number of projects for me. MJS always keeps me well informed and delivers a quality result within a promised timeframe. I highly recommend them for planning, design and construction of dwellings, especially dual occupancy units.

Alexei Mitnovetski
00:53 03 Jun 21
Many thanks for Jeff and the MJS group for their hard work. Always listened to our queries, no matter the difficulty. Everything was done professionally and with care . Jeff and the MJS group made our dream house come true and we cannot be thankfull enough!This is the "one in a million" builder, highly recommend!

We have recently finished a rear extension with Jeff and his team. The whole process from planning until after completion was carried out in a very professional manner and nothing was ever too much trouble for them. Jeff continually kept us informed throughout the whole process and his attention to detail has resulted in an extension we are thrilled with. We would gladly use them for any future building works, in fact I doubt if we would use anyone else!

Roman Meister
12:43 02 Feb 21
MJS Construction group just completed construction of two townhouses for us & our partners in mid December 2020. The overall project was completed in less than 10 months despite Covid19 restrictions that were imposed during the build. We cannot speak highly enough of the very high standard of the completed townhouses. We were touched by Jeff, Daniel, Josh & dedicated team of trades' attention to detail, their dedication & quality finish. Special thanks to Jess & Guy also. The professionalism of the whole team is outstanding. We are very pleased with the result!Considering this was our first project - thank you Jeff & teamRoman & Nonna

Mikhail Solovei
23:45 10 Jan 21
MJS Construction group have just finished building of two townhouses for us, and we are so happy with the result! It is not the first time we build;during the process we were admiring Jeff's knowledge, honesty, attention to details, and above all, professionalism. Our whole project was finished in 10 months!, and to a very high standard. Thank you Jeff, Josh, Daniel and all team for the wonderful work you have done!Mikhail and Elena, Elsternwick.

Sanjeeb Rai
00:47 08 Dec 20
We used MJS to complete our duplex. This is my experience dealing with them.I found Jeff to be man of his word and a straight talker. When he says he will do something he makes sure it is done. He also follows up with you to make sure the job is completed. Even after 6 month of completing the build he still keeps in touch to see how the house is and if anything needs to be repaired. From what I know some of the other builders don't want to know you once the project is completed. So it is a very big plus and peace of mindAlso I found that Jeff is a trustworthy person. He will not lead you on with vague promises. He will let you know straight up if it can be done or not. If he is not sure he will follow up and give you an answer. He is also very knowledgeable and I mean not only text book but also practical real life building knowledge. When you want something different he usually comes up with a solution for them.Build was completed couple or weeks before the deadline. The attention to detail was great and was on budget.This was my experience dealing with Jeff and MJS Construction. If you are building I highly recommend giving him a call as you have nothing to lose but gain a very good builder.

Serryn Hayes
00:54 09 Oct 20
Our project was a full internal renovation which included some very complex structural changes. Jeff and his team at MJS Constructions came highly recommended from friends. After meeting with a number of architects and builders, our first meeting with Jeff left us absolutely clear that he was the one to run our project.Jeff was very knowledgeable and provided clever suggestions that made our layout more workable and he was transparent from the beginning about what could and couldn't be done within our budget. Danny worked patiently with us through the selection process and we were very impressed that lots of little important details that are often 'extras' were in fact already incorporated into the contract. Provisional sums were generous and so our project came in on budget with no hidden extras.The communication during the project was outstanding. Jeff contacted us at least weekly during the entire project to provide an update and took us through regular walk throughs so we could see the project progress, ask questions and check in on details along the way.His team of highly skilled professionals worked extremely hard during the pandemic period which posed big challenges with supply shortages and restrictions. Despite this, they continued to deliver an outstanding high quality result, right on time.One of the many extra things that delighted us was Josh 'the finisher' who spent the last two weeks meticulously checking every detail, addressing any issues and setting up/configuring our appliances so that our home was truly 'move in' and ready to enjoy.We absolutely struck gold with Jeff and the MJS team. He is an outstanding Project Manager with a strong attention to detail. He provides excellent communication and was always honest and transparent. Like everyone, we had heard 100's of horror stories about builders and, being our first major project, we were nervous. However, we have had an incredibly positive experience throughout and we can not thank Jeff and his team enough.We absolutely recommend MJS Constructions as a 5 star builder. Jeff is our go to builder now and after such an amazing experience, we look forward to working with him on other projects down the track.

We've just moved into one of 2 townhouses built by MJS Constructions. We can't praise thework done by Jeff and his exceptional team enough!!. The build was meticulously followed by Jeff on a daily basis and contact with us was prompt and clearly communicated. The level of work is visibly high.We employed the services of MJS Constructions after falling victims to a charloten builder that left us financially and emotionally devastated. This company was just what we needed to get us back on our feet and we're thrilled in our home.Do yourselves a favour and use this company - you will be very happy with the result. We are happy to be contacted for feedback.

It is extremely hard to find a good builder in a competitive market. This is the fourth building project and third dual occupancy project that we have done so we are quite familiar with the process. By far Jeff and his team have been the most responsive, thorough and knowledgeable of all that we have dealt with. Jeff exceeds all expectations as a manager and communicator. He promises to call every week and does so without fail, he is hardworking and transparent, and his attention to detail is exceptional. He also listens, which is probably the most important characteristic of a builder to have. He has a fantastic knowledgeable team and his tradesmen are very respectful and experienced.We are overjoyed with the results of our dual project, exactly as we expected, no less, probably more. I cannot recommend Jeff enough. I would be very happy to do another project with Jeff, he has become our go to builder. The most heartfelt thank you to Jeff, his team and tradesmen at MJS.

My husband and I researched extensively and spoke with numerous building companies before engaging Jeff for our duplex building project and we are very glad about our decision. From the beginning ( before signing contract) till the handover, Jeff and his staff exceeded our we expectation with their progress communication and follow- up.We were fully aware of every step of the build and it greatly reduced any potential anxiety through the project.Jeff and his staff are experienced, knowledgeable and have good work ethic. We appreciate their practical advice to ensure the build was of good quality, aesthetically pleasing and within our budget at the same time.After we were handed over our beautiful townhouses, Jeff and his staff are great at following up with us to ensure we are happy with everything.We have recommended MJS to our friends and we think all the staff at MJS have set a good example for people in their industry.

Jeff and his team rescued our build project, having been left high and dry from our previous builder. We would have no hesitation in recommending MJS Construction Group for your build project, and look forward to working with Jeff and his team on our next project. We valued Jeff's high communication and project management skills and the team's attention to detail and quality. MJS took away all our concerns during the build and has followed up post hand over to ensure all is well. Jeff and his team at MJS are total professionals with a strong client focus that ensured our project was enjoyable, exciting and delivered ahead of time. We strongly recommend MJS to look after your project. Thank you to all the staff and team at MJS Constructions; we could not imagine where we would be without you.

Domenic Brasacchio
22:00 02 Mar 20
I wanted to say a big thanks to the team at MJS Construction. I've built with Jeff before and it's refreshing to work with a builder that is truely a professional and cares about the end product he produces. The end result was a well finished product beyond my expectations. It's the little things that made a difference like the advice on selections and refinements to plans during the build phase that resulted in a great finish.You often hear about people who have poor experiences with builders, but I can truely say that the team go above and beyond to ensure that you feel like you're being listen to along the journey. So even on the odd occasion that something do go wrong onsite, the team made sure that the situation was rectified without question. At the end of the day, I had a great experience with on budget and on time delivery. I have no hesitation in recommending them and that's quite rare in this industry in believe.

Jessica Lam
06:34 19 Nov 19
Jeff, Josh and the team have been absolutely wonderful! We had a knock down rebuild project to build two houses on the one block of land for my partner & I and the in-laws. The MJS team have been extremely helpful the entire way of our development journey and really paitent with us, espcially with the in-laws when they had lots of questions. They explained things to us when we were unsure and they definitely had our best interest in mind by providing us with helpful suggestions when we were being money concious. It has been an absolute pleasure working with the team, they've delivered amazing houses that exceed our expectations and worked really hard and diligently to complete our homes ready for move in before the Christmas to avoid the long period of rest over the holidays.

Dayna Van Rooyen
04:43 15 Oct 19
We have 2 Beautiful Townhouses! The professionalism, quality and speed was impressive. MJS team are so organised and on top of everything. Stress free building. We can't thank you all enough.

James Geros
05:03 03 Oct 19
As home development investors, we've researched and tendered to several builders and were immediately impressed with MJS as they instilled with us the confidence we needed to commit to our projects. Jeff is thorough and prompt with explanations of the entire building process and any quires we have.Jeff is hardworking, transparent and honest with an exceptional eye for detail and quality. A vision that translates into the end product.The post hand-over support has been beyond exceptional and I cannot praise this enough with any slight teething issue immediately resolved.Jeff continues to be our primary builder and we look forward in expanding our portfolio with him.Based on these experiences we highly recommend MJS.

Popi Fidantsis
05:58 28 Sep 19
We highly recommend anyone who is looking to build to give MJS Construction Group a call. We are onto our third project with them and I have to say the building process is very easy with regular updates on the build. Attention to detail is second to none as is the management of the entire project. Communication skills are impeccable and we are always made to feel like we can completely trust them to stay on top of the trades. We really appreciate the staff's cooperation and dedication towards quality, workmanship and helpful hints and recommendation along the way. If you want quality, price and customer satisfaction, then MJS Construction Group will deliver at the highest level. Definitely 5 star service and piece of mind.

We had a relatively small extension project on a property with very restricted access. Many other builders didn't even turn up to quote. After a call, Jeff was on site within two days and advised us how to change our plans to make the project easier and less expensive, without compromising design or function. Jeff and his team were a pleasure to deal with. Nothing was too much trouble and the speed of work had our neighbours in awe. Jeff considered the impact on the neighbours and worked with them to accommodate their needs. Attention to detail was exceptional and even at the end, Jeff was suggesting light placements or small changes which can only be assessed at that stage. While only a small project, Jeff treated us like his only client - super responsive and delivered on time and on budget. We highly recommend Jeff!
Next Reviews
Located in Bentleigh East, MJS Construction Group brings to life high quality
Dual Occupancy & Duplex construction projects throughout Bayside, and the greater
Malvern area.
Your Dual Occupancy journey starts here
An award-winning Malvern Duall Occupancy builder you can trust.
Experience the MJS reputation for Excellence. Receive a home built with design sensibility, quality construction and quality inclusions. Enjoy a memorable homebuilding journey where you receive complete transparency, regular communication and personalised service. Partner with a builder who stands apart for all the right reasons.
Are you considering building Dual Occupancy residences?
MJS Construction Group has successfully completed many dual occ developments both side-by-side as well as backyard dwellings. Both are a fantastic option to build your home and second residence to capitalise on your land use and maximise your income potential.
Engaging MJS Construction Group means that you'll enjoy the same expert, second-to-none service that our clients truly appreciate.
Do you have Dual Occ plans?
If so, MJS Construction Group will review your plans, discuss your requirements, and put your dual occ site plans into action. Managing the project for you reduces your stress levels and ensures your build is delivered at the highest possible quality.
If not, MJS Construction Group can also help with all design aspects of your project. Our unique building methodology and design systems ensure your structures are efficient to build and the end results exceed market expectations.
How we make your Dual Occupancy investment dreams come true (in a nutshell):
Everyone loves a great deal, which is why home builders may be tempted by the idea of getting two homes for the price of one.
Although it costs more to build a duplex than a single freestanding house, it's usually cheaper than building two houses, and because both dwellings are on the same block, the land costs less than two separate lots.
Duplex projects have the potential for significant profits, but considering the hidden costs, determining whether a duplex is a good investment depends on several factors and diligent number crunching.
The State Government Laws defines a dual occupancy as, "two dwellings on one title, either attached or detached". A dual occupancy is different to having a secondary dwelling or granny flat situated at the back of a property. ... An example of dual occupancy is a duplex.
An example of dual occupancy is a duplex. At MJS Construction Group we have the right guys for the job if building a duplex is something you're considering. We have a team of expert dual occupancy builders who will be able to guide you throughout the process from council approvals right through to the final product.
A duplex is a single residential building with two dwellings under the one roof and a dividing wall between. Also known as a dual occupancy, each side is a completely separate home, with its own entrance, amenities and yard. Duplexes are sometimes on one title, meaning both halves must be sold together.
The biggest appeal for investors is the value added to the property when a duplex development is complete.
In 2019 the cost to build a duplex is around $1m to $1.1m and timeframes can take anywhere from between 12 weeks to 16 months, says RealEstate.com.au. Not all blocks are suitable to build a duplex on, however. Ideally, you want a block that is level, without too many trees and that has a slight fall to the street.
Why build one house when you can build two and pocket some cash? Building a duplex offers you the opportunity to live in the location you desire for a fraction of the cost.
SUBDIVIDING YOUR DUAL OCCUPANCY
Depending on the LEP, subdivision of a dual occupancy is usually permitted with consent by way of a Torrens title or a Strata subdivision.  This means that for each individual dwelling within a dual occupancy will be created either as a strata title unit in a strata plan or as a Torrens title lot. Subdivision of a dual occupancy can only be done with the lodgement of a Development Application
One of the advantages of a dual occupancy over a secondary dwelling is that a dual occupancy can be sold separately. The challenge is how to sell them separately.
As quoted by councilapproval.com.au, "you can only sell them separately, of course, if they're on two separate titles. You can do that in two different ways. The first is what we call strata subdivision. The second is Torrens title subdivision."
Can you show recent examples of your work?
Check out completed homes in your area and talk to previous customers. Reputable builders confident about their own work will be happy to put you in touch with previous customers.
Are you licensed?
Unlicensed builders might be cheaper, but you won't have any protection. So work with licensed builders only. And don't just take their word for it—you can check yourself online.
Are you fully insured?
It's important you're fully protected. Generally, home indemnity insurance covers you for financial loss, while workers' compensation and general or public liability insurance protect you against workplace accidents. Make sure your builder has
the necessary financial protection in case something goes wrong. Each state and territory has different rules about the amount and type of insurance that builders must hold.
How long have you been in business?
Ideally, you want a well-established builder who enjoys solid long-term relationships with their tradespeople.
How do we pay?
You don't want to be paying substantial amounts up-front. So set expectations in advance. Progress payments should be made after the work is done to your satisfaction.
Who will supervise the work?
The onsite supervisor's role is crucial to the smooth running of the project. Meet up to make sure you'll be comfortable working with them.
Do you have other jobs on?
If the builder has other commitments, your work could get bumped and delayed. On the other hand, if the builder is free to start tomorrow, it may be worth asking why they are so quiet.
What happens if there is a problem?
With any complex building project issues are bound to crop up. Ask how long they guarantee their work. There is usually a building maintenance period during which the builder will come in and fix any problems. Make sure you know what is relevant in your state or territory.
Will costs change?
Make sure the quote includes total costs and there are no hidden surprises. But even so, when it comes to building it's a good idea to expect the unexpected. If the builder encounters a site problem which requires more work or if you want to vary your plans, it's important to discuss up-front how this will be managed.
How long will it take?
Complex building projects rarely run exactly to schedule. You're subject to the vagaries of the weather and the reliability of suppliers. But it's a good idea to set a timeframe for completion, along with progress milestones along the way. Remember, it's your house and you need to get it right. So you need to be comfortable with your choice of builder. If it doesn't feel right, shop around and get a second opinion.
Would you like to get started with your Dual Occ project?
Schedule an appointment with MJS Construction Group to discuss your project dreams and requirements. Our Dual Occ specialist team delivers on its promises, on time, on budget and with the highest attention to detail.
MJS Construction Group prides itself on building valued relationships with clients. We understand that long-lasting and multi-project partnerships are only possible through maintaining consistent performance and commitment to service.
Located in Bentleigh East and servicing Bentleigh and surrounding Malvern suburbs, MJS Construction Group are your dual occupancy build specialists. Whether it's your own backyard, a project for profit or a large multi-site development, MJS Construction Group treats your build as if it were one of our own.
About Malvern
Malvern is an inner suburb of Melbourne, Victoria, Australia, 8 km south-east of Melbourne's Central Business District, located within the City of Stonnington local government area. Malvern recorded a population of 10,066 at the 2016 Census.
Considering a new project?
Call us on (03) 9570 1826 to arrange a free
consultation or send a message here:
"*" indicates required fields